The FICA compliance imperative
The table below shows the growth of the Who Owns Whom database in the 16 months to January 2023. The greatest benefit of this growth is enjoyed by those clients using our FICA compliance solution, WOW Data Feeds, for KYC and client onboarding processes. We currently research ownership, which is a crucial component of KYC, directly with the subject companies. This will change when the Companies Amendment Bill, which will be tabled for public comment this year, is gazetted. The Bill will require private companies to disclose beneficial ownership with CIPC which will be available to the public, as is currently the case with directors.
WOW and Amabhungane made a joint submission proposing this change to the Act, which I presented to the Standing Committee on Company Law in November 2016, and our initiative was joined by the Helen Suzman Foundation and Corruption Watch in the following year. Many affected parties have promoted the legislative change since then in order to avoid a grey listing by the global Financial Action Task Force, and South Africa is fortunate to have the able acting Treasury director-general, Ismail Momoniat, presenting our case to avoid a grey listing.
ENTITY PROFILES
South Africa
Africa
International
Total
Growth %
Registered Entities
17 505
4 629
988
23 122
6.03%
Total Number of Branches
59 333
17 673
1 218
78 224
7.77%
DIRECTORS & MANAGEMENT
South Africa
Africa
International
Total
Growth %
Directorships
55 829
20 578
9 777
86 184
9.83%
Management Positions
17 501
9 231
4 803
31 535
10.69%
GROUPS*
*WOW definition of a Group
Total
Growth %
African Listed Groups
1 048
-13.10%
– Companies that have 10 or more direct subsidiaries with a 20% or more holding %;
– Companies that have a direct holding of 50% or more in a "Group" company;
– All African listed companies.
African Non-Listed Groups
670
7.89%
Foreign Listed and Unlisted Groups
2 604
7.34%
State Owned Corporation Groups
48
65.52%
ENTITIES WITH OWNERSHIP/CORPORTE STRUCTURES
Total
Growth %
International Entities
168 483
2.59%
South African Entities
24 790
4.64%
African Entities
15 227
3.09%
WOWEB subscribers executed 470,837 enquiries on the platform during 2022, with the table below showing the most viewed industries:
The recently updated Trends in FMCG report shows that at R65.3bn, edible fruit and nuts were by far South Africa's biggest FMCG export in 2021, more than three times bigger than beverages exports of R20.6bn, cereals (R14.8bn), animal or vegetable fats and oils (R10.7bn) and preparations of vegetables, fruit and nuts (R10.7bn).
Surveys mentioned in the report show an overwhelming demand by consumers for FMCG manufacturers to act to combat negative environmental impacts in manufacturing and packaging and to adopt sustainable labour practices.
Another report published this month is Cargo Handling Storage and Warehousing, which highlights how exporters are increasingly using Maputo over South African ports due to inefficiencies at the latter, and both Maputo and Walvis Bay are expanding facilities to meet this demand. If the service decline at South African ports is not reversed soon, our neighbours will be eating our lunch.
Recently published reports can be viewed on the WOW store.
Have a healthy and prosperous 2023!
Contact us to access WOW's quality research on African industries and business
Contact Us
Related Articles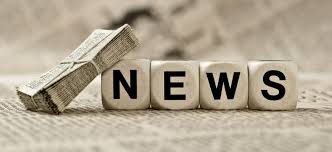 Newsletters
Update from WOW
Youth Employment Trends The recently published Youth Employment Trends in South Africa report highlights youth (aged 15 to 34) accounted for 34.8% or over 21.6 million of the 62 million...