Ultimate Beneficial Ownership Legislation
Public Private Partnerships
In the latest WOW Trends in Logistics report, Jan Havenga, emeritus professor in logistics at Stellenbosch University, calculates that rail lost more than 10% market share in export manganese and more than 50% each in finished palletised goods and intermediate manufacturing in the last decade. This change is mainly driven by the ongoing deterioration and underperformance of the rail services off Transnet Freight Rail. Rail accounted for 16.1% of total freight transported in April 2023, down from the 10-year average (to 2017) of 25.9%, prior to the onset of the significant deterioration.
While this paints a bleak picture, it also presents a material opportunity for private sector investment.
In the WOW report on the Generation of Electricity in South Africa, the Department of Mineral Resources and Energy states that the annual 24-hour global solar radiation average is about 220 watts per square metre (W/m²) for South Africa, compared with about 150W/m² for parts of the US and about 100 W/m² for Europe and the UK. The private sector has grasped the opportunity to invest in renewable energy, and the current electricity crisis will hopefully be a thing of the past within five years. The update of this report, scheduled for later this year, will measure progress in this regard.
Research growth
WOW's investment in continental research is bearing fruit, and in the last six months, the number of African group profiles has increased by 68.06% and foreign groups owning companies on the continent by 22.85%.
We have also introduced the relevant sector charters under the B-BBEE tab in the Company Profiles as well as the Report Generator modules of WOWEB. Previously one could do peer comparison of B-BBEE scores within the SIC codes. Now that comparison can also be done within charters which straddle a number of SIC codes.
Companies Amendment Bill
The Bill, which was gazetted earlier this year, obliges private companies to disclose their beneficial ownership register to CIPC with their annual returns, and trusts to disclose details of trustees and beneficiaries to the master of the court. Regulation still needs to be implemented by CIPC as to what extent the public will have access to this data, with access currently limited to the Financial Intelligence Centre and law enforcement agencies.
WOW, jointly with AmaBhungane and the Helen Suzman Foundation, submitted three proposals between 2016 and 2019 to the Department of Trade, Industry and Competition Standing Committee on Company Law promoting the necessity for ultimate beneficial ownership legislation to be implemented. Given that it is womens' month, I wish to highlight the efforts of two extraordinary young women that we had the privilege of working with on this initiative. Karabo Rajuili who was with AmaBhungane, and is now with aptly named international NGO, Open Ownership, and Cherese Thakur, who was with the Helen Suzman Foundation and is now with another international NGO, GIZ, where she runs a whistle blower protection programme. Cherese and Karabo did extensive research on international ultimate beneficial ownership best practice and legal precedence, and drafted proposed wording for the necessary clauses to the Bill to effect the changes in legislation.
While the baton was picked up in 2021 by a state interdepartmental committee which included the Department of Public Service and Administration and the Financial Intelligence Centre in an effort to lift the Financial Action Task Force's grey listing on South Africa, without the contribution of Cherese and Karabo, this legislation is unlikely to have been tabled this year.
Contact us to access WOW's quality research on African industries and business
Contact Us
Related Articles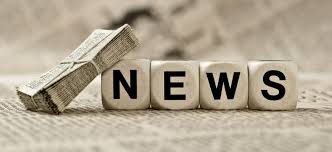 Newsletters
Update from WOW
Youth Employment Trends The recently published Youth Employment Trends in South Africa report highlights youth (aged 15 to 34) accounted for 34.8% or over 21.6 million of the 62 million...