Uncertainty And Opportunity
In South Africa's initial period of lockdown in the month of April, UK investment company, Silchester International increased its stake in Tiger Brands from 3.64% to 15.01% at a cost of R3.9bn. A Saudi Arabian heavy equipment manufacturer, Zahid Tractor & Heavy Machinery, bought 5% of Barloworld for R710m. Significantly both deals were conducted on the open market which is recorded on WOWEB's TakeOver Talk. This emulates a trend reported in the 2019 World Investment Report, compiled by the United Nations Conference on Trade and Development (Unctad) that FDI flows to South Africa more than doubled to US$5.3bn.
The recently published WOW report on Real Estate Activities details the difficulties in rental collection in the current climate and the possible long-term effects on the demand for office accommodation as businesses have learnt to function effectively in the imposed work from home environment. Several listed property companies announced they are postponing or cancelling dividend payments.
However, Paul Olden, of Western Cape town planners Urban Dynamics, points out that "… the conversion of office buildings in the CBDs in Cape Town and in suburbs like Tyger Valley, Claremont and Bellville, where it is difficult to find affordable well located residential accommodation, will present a positive opportunity to restructure apartheid spatial/land use patterns and potentially bring people closer to their work places". This shift could potentially provide growth opportunity for property developers and those providing services to developers post-lockdown.
An observation in the report on Funeral Services and Related Activities is that this sector is well positioned for the near future as a high percentage of South Africa's population have either formal or informal funeral cover and the sector is characterised by a high level of transformation.
In May PwC conducted a survey on the impact of the pandemic with 867 CFOs across 40 countries. Of the 55 CFOs surveyed in nine African countries, 9% predicted an increase in revenue and profits in this time against an overall average of 5%. While 82% of all respondents stated that they are cutting facility and capex spend, only 9% were reducing costs for R&D, and even fewer, at 6%, would be spending less on their customer experience.
In these times we need to keep our ears close to the ground, and in a previous communication, I mentioned the introduction of the Woweb4me dashboard, a free upgrade to WOWEB, which enables users to customise and prioritise their data. Tweaks are being implemented after useful feedback from clients who have been testing this facility, and we will be in touch to roll that out to all subscribers in the next few weeks. Who Owns Whom has been very productive under lockdown, as have our clients, as we have seen a material increase in usage of WOWEB across the board, four new subscribers for WOWEB and one for Data Feeds.
Our Port Elizabeth research office will slowly return to work over the next three months but in Johannesburg, we will continue to service clients from home for the foreseeable future. We do, however, look forward to physical interaction with you again as soon as conditions allow it.
Stay safe and well.
Contact us to access WOW's quality research on African industries and business
Contact Us
Related Articles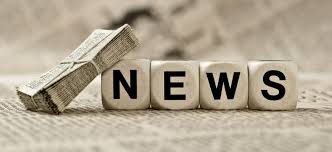 Newsletters
Update from WOW
Youth Employment Trends The recently published Youth Employment Trends in South Africa report highlights youth (aged 15 to 34) accounted for 34.8% or over 21.6 million of the 62 million...