Wonderful Women
The fight for human rights under apartheid highlighted some extraordinary South African women such as Lilian Ngoyi, Albertina Sisulu, Fatima Meer, Ruth First and Helen Joseph. In the dark decade of the 1980's I vividly recall the women of the Black Sash movement standing on street corners in their black dresses holding placards denouncing apartheid while stoically ignoring the abuse being hurled at them by passing motorists.
More recently, Busisiwe Mavuso was the first woman appointed to lead Business Leadership South Africa, which represents big business and Nonkululeko Nyembezi was the first women chair of the Johannesburg Stock Exchange. We are also blessed with the likes of Thuli Madonsela who led the charge against state capture and Glenda Gray who has delivered world-renowned research on HIV and the COVID virus.
The recently published Who Owns Whom Trends report on Women in Business includes Forbes research which identifies sixteen of the most powerful businesswomen in Africa, with one each from Cameroon, Egypt, Ethiopia and Kenya, four from Nigeria and seven from South Africa – Phuthi Mahanyele-Dabengwa, Wendy Luhabe, Wendy Appelbaum, Wendy Ackerman, Precious Moloi-Motsepe, Irene Charnley and Magda Wierzycka.
While women now make up over 40% of CAs and attorneys in South Africa, they remain vastly more under-represented among architects and engineers and also lag men in the ownership of both formal and informal businesses.
The report highlights the persistent gender pay gap, with South African women on average earning 30% less than men compared with an international average of 20%. The notion that 'women work harder, and cost less' might be true in the sense that they work harder, but that they cost less is not justifiable, passé and not conducive to a sustainable business. Telecoms company MTN has recently undertaken a gender pay analysis across its business and was looking to increase the number of women in senior key roles. Following the implementation of a gender pay framework, Clicks has been able to close the gap, with women now earning 2% more than men compared to a 10% pay gap in favour of men eight years ago.
One can't write about women without mentioning the spectacular and heart-warming win by Banyana Banyana at the 2022 Women's Africa Cup of Nations.
In response to the demand for Trends reports we have scheduled the following report which will be available at no additional cost to all our WOWEB subscribers upon publication.

Contact us to access WOW's quality research on African industries and business
Contact Us
Related Articles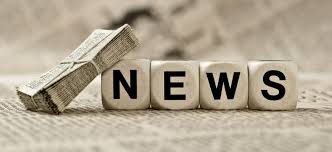 Newsletters
Update from WOW
Youth Employment Trends The recently published Youth Employment Trends in South Africa report highlights youth (aged 15 to 34) accounted for 34.8% or over 21.6 million of the 62 million...