WOW Turns 40!
Who Owns Whom (WOW) was established in 1980 when my late father, Robin McGregor, published the first book. While it will continue to be published in a digital format, the 40th edition, to be published next month, will be the last printed one.
WOW has re-invented itself a number of times, and while ownership research remains a cornerstone, in the last 15 years we have built a substantial file on industries and companies in those industries with a primary focus on unlisted companies. In 2012 we did our first report outside South Africa – Telecoms in Kenya – and we now cover 70 industries in 46 countries on the continent outside of South Africa and have researched profiles on more than 4,000 companies operating in these countries.
The Report Generator feature was introduced in 2016 and our latest offering via WOWEB is access to the Companies and Intellectual Property Commission (CIPC) file of all South African registered companies. We are currently in final testing phase of a Dashboard which will run on WOWEB and allow users to customise research to be 'pushed' at them. Later in the year we will release Disclosure, a visualisation of linkages between people, companies and shareholders which is designed primarily as a risk and business development tool.
The South African Construction Industry was the most viewed report in 2019 moving up from 4th place in 2018. Christo Wiese, the most viewed director in 2018, was only the fourth viewed last year. ABSA was the most viewed company last year after not featuring in the top 10 in 2018 and EOH moved from first in 2018 to second place last year.
Contact us to access WOW's quality research on African industries and business
Contact Us
Related Articles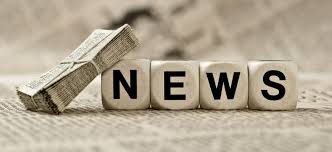 Newsletters
Update from WOW
Youth Employment Trends The recently published Youth Employment Trends in South Africa report highlights youth (aged 15 to 34) accounted for 34.8% or over 21.6 million of the 62 million...