WOWEB introduces a BEE peer analysis and a company transparency rating
BEE Peer Analysis
An additional folder labelled 'BEE' has been added to the Companies' file. Here you will find the selected company's current and historical BEE certificates as well as a BEE peer analysis. The analysis is presented as an infographic comparing each of the company's five BEE scorecard component scores against those of its peers:
At the two-digit SICC code. For example, Manufacturers of Food products;
At the one-digit SICC code. For example, Manufacturers; and
Against the full WOW company file.
Transparency Rating
A transparency rating ranging from 1 (Not transparent) to 10 (Very transparent) has been introduced for companies on the Who Owns Whom database. This measures them on the availability of information on their company in the public domain, as well as their willingness to provide additional information on request.
Transparency has become an increasingly important requirement of a law-abiding society for the following reasons.
The global fight against corruption, money laundering and terrorist funding activities has made the issue of increased transparency an inexorable international trend.
Local efforts to manage state and private sector procurement processes are hampered by dated and inadequate legislation on company disclosure, therefore placing a spotlight on voluntary disclosure by private companies.
Transparency is also required to effect new legislation such as FICA, The Preferential Procurement Act and the BEE Scorecard.
The rating is applied to the 15,000 companies WOW has profiled and not the 170,000 that reflect ownership only. Dormant and liquidated companies have been excluded.
Contact us to access WOW's quality research on African industries and business
Contact Us
Related Articles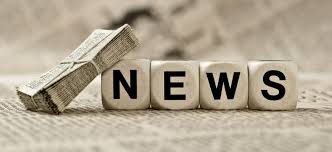 Newsletters
Update from WOW
Youth Employment Trends The recently published Youth Employment Trends in South Africa report highlights youth (aged 15 to 34) accounted for 34.8% or over 21.6 million of the 62 million...